why us
our philosophy
At Detail 9 Architects, it is our mission to provide fresh ideas and distinctive design solutions through a considered commitment to design excellence, inspiration and integrity. 
We believe that good design is the outcome of thoughtful discussion, versatile and sensitive design expertise, and dedication to exceeding our client's aims.
We value communication and collaboration within our team and with clients, contractors or consultants.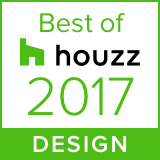 rachel mcglashan
Registered Architect (Vic)
RAIA Member
Bachelor Environmental Design, 1999 - University of Tasmania
Bachelor Architecture, 2001- University of Tasmania
With the perfect combination of creativity and bossiness, Rachel always knew she would be an architect.  Rachel founded Detail 9 Architects in 2011 with a passion for designing interesting, innovative and intrinsically useful spaces.
Rachel has more than 12 years experience taking projects from conception through to the completion of construction in residential and commercial design.  She believes in leaving a small footprint on the environment and seeks efficient and sustainable design solutions for her clients.

lyndell fraser
As the Practice Manager at Detail 9 Architects, Lyndell's primary role is managing the business aspects of the practice; financial, marketing, and IT.  Lyndell also supports each project; liaises with clients, consultants and delivers excellent customer service.
Lyndell values the culture of cohesive teamwork, and vibrant relationships with clients. 

Save
Save
Save
Save
Save
Save
Save
Save
Save
Save
Save
Save
Save
Save
Save